Since this web site has a limited number of pages, this page will be miscellaneous photos, links, information and items of interest to Berea High graduates. Let me know if you have anything to add.
---
More pictures, thanks to Jerry Walters!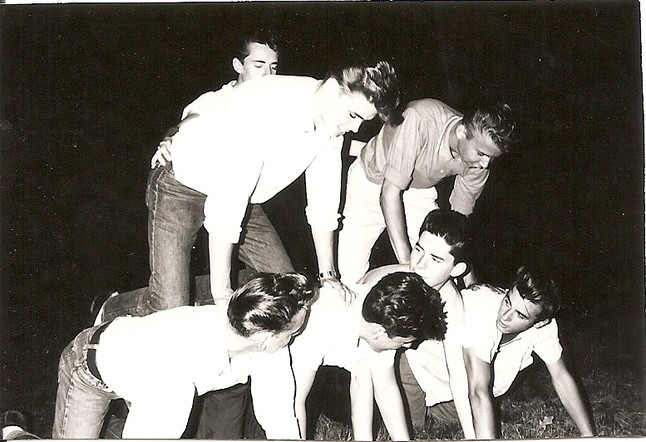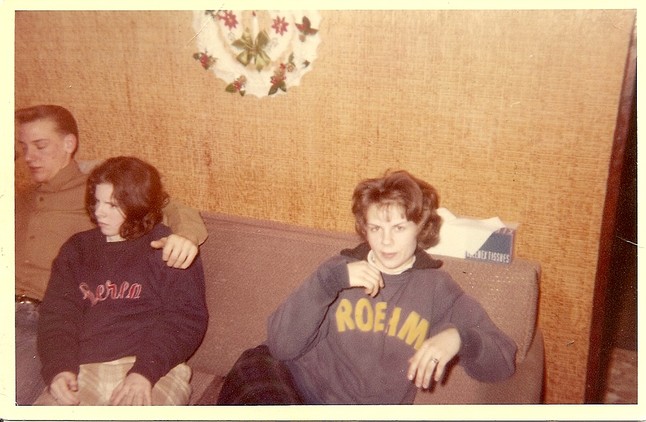 Here are 2 pictures from Jerry Walters.......looks like a great Halloween Party! Thanks Jerry!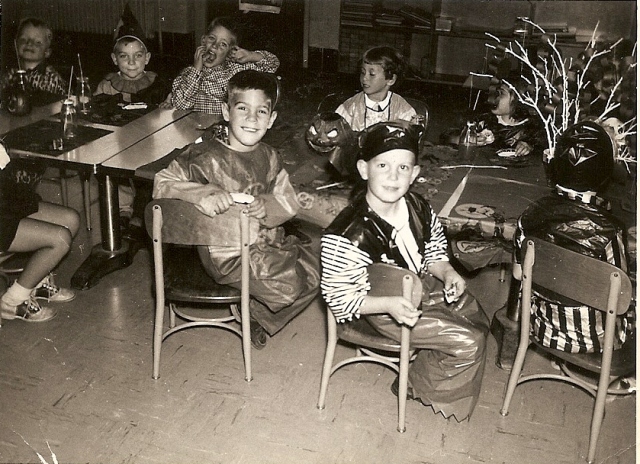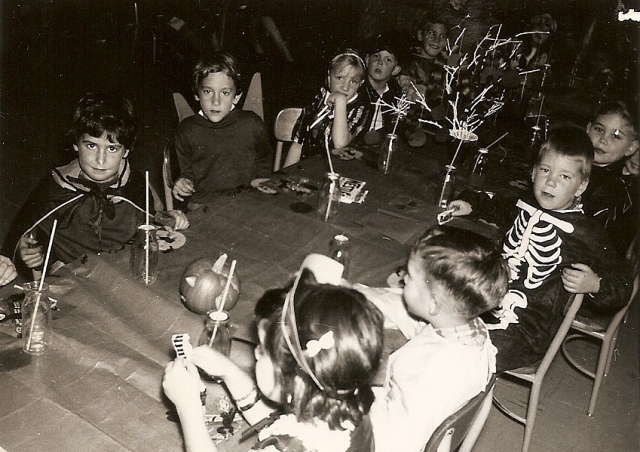 These pictures are from Craig Spangler, the Class of '65 airplane in the front of the school! Thanks Craig!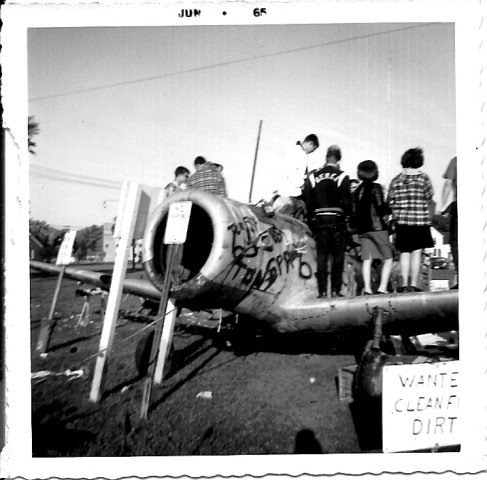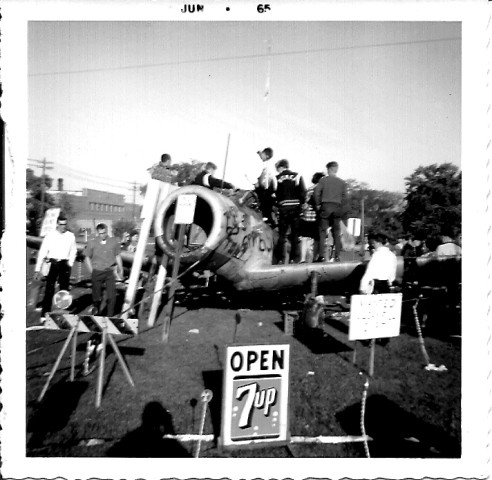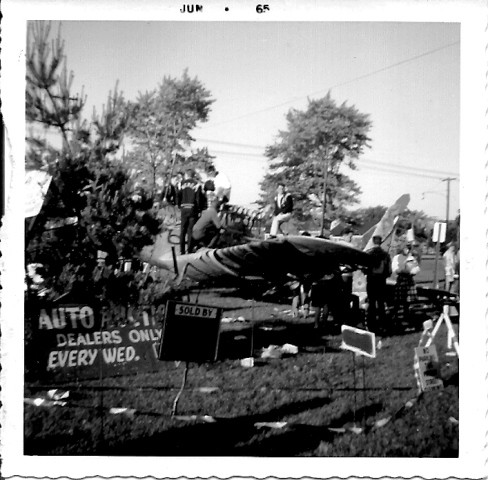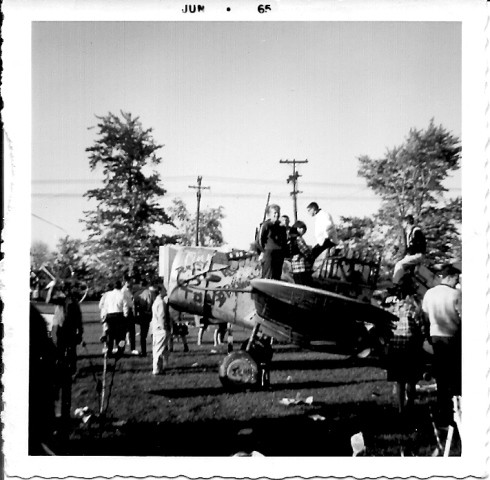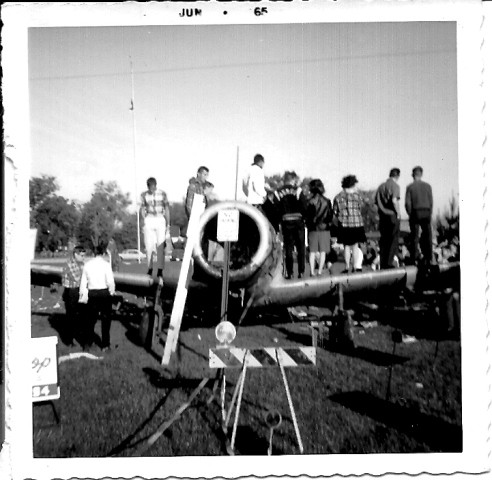 ---
Photos of the Class of '65 Funeral, provided by Sparky Adams (thanks Sparky!)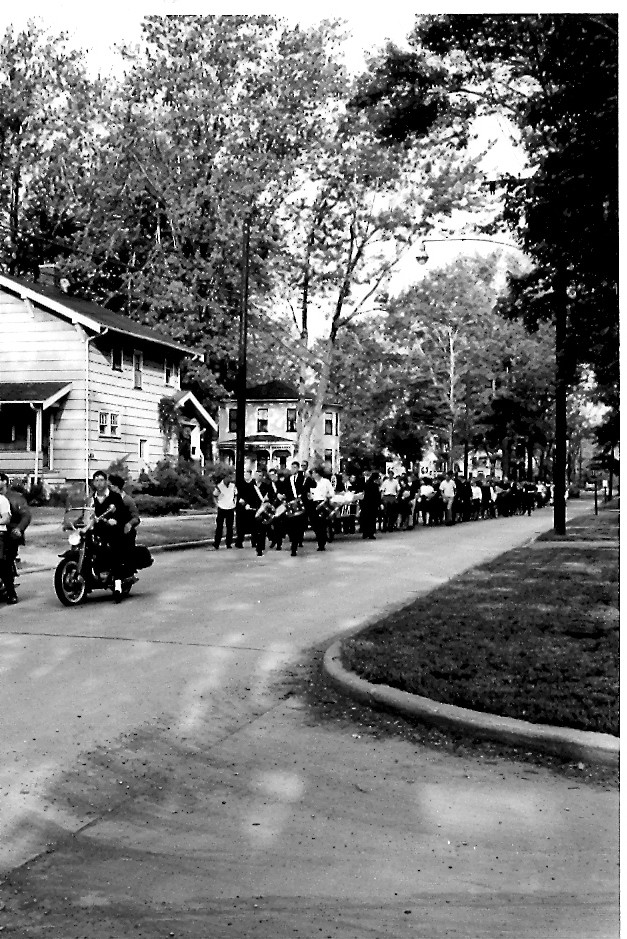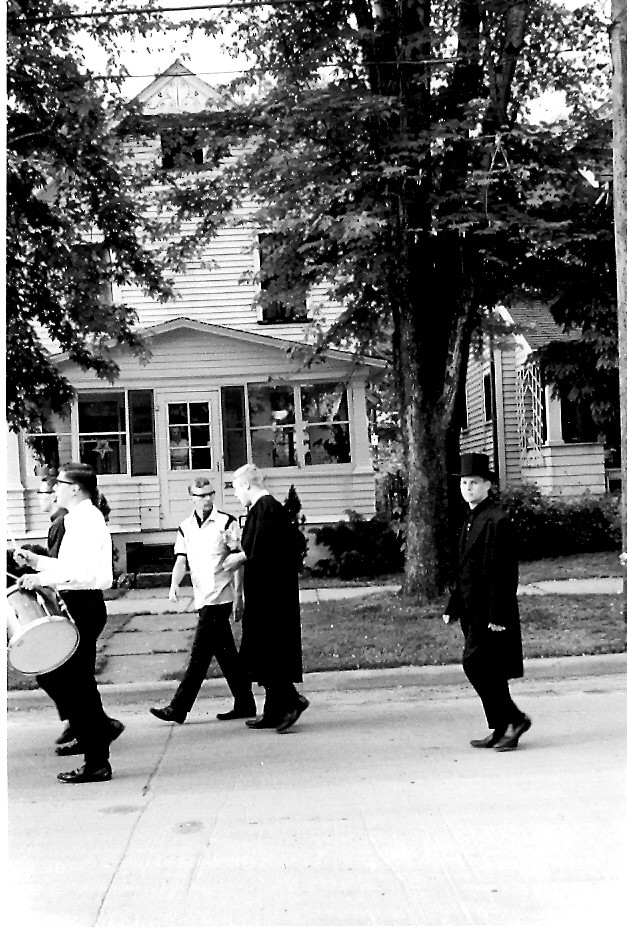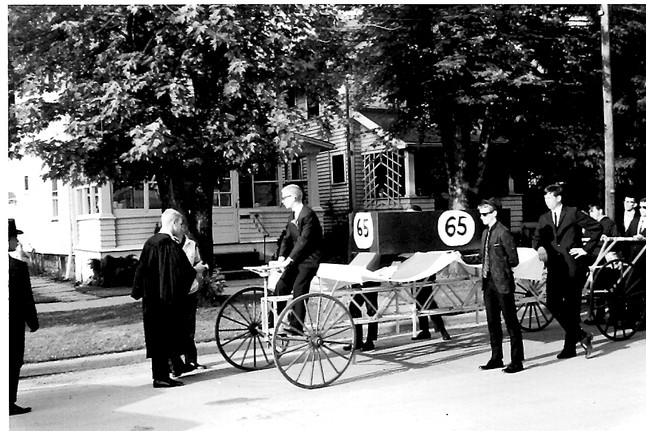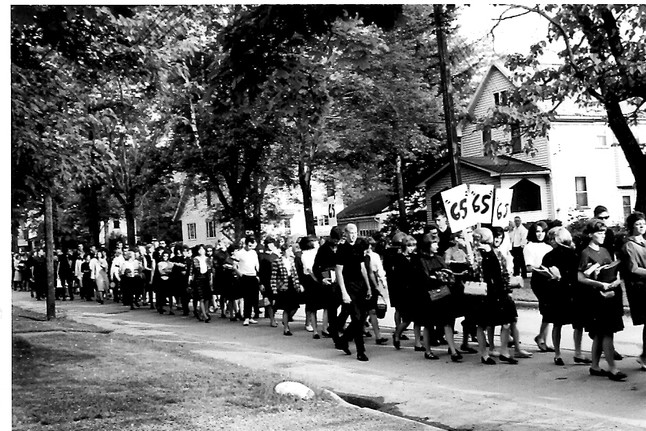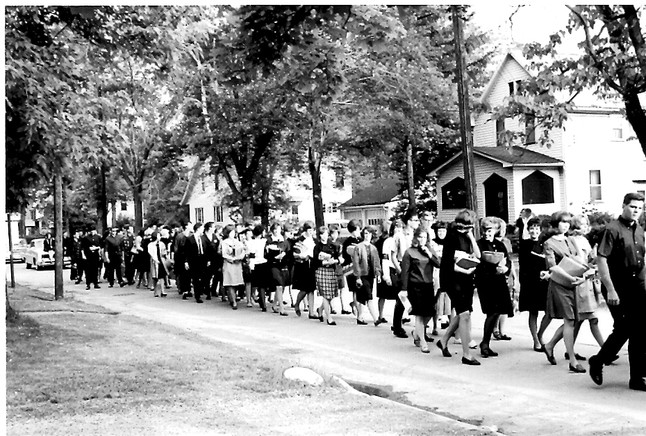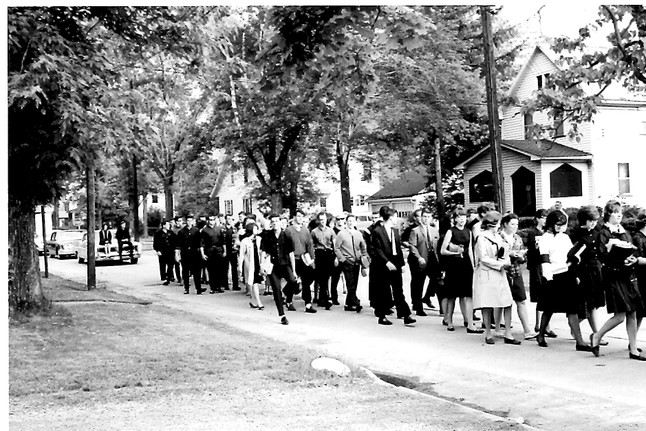 ---
New/old photos from Lucy Reid Bryan, thanks, Lucy!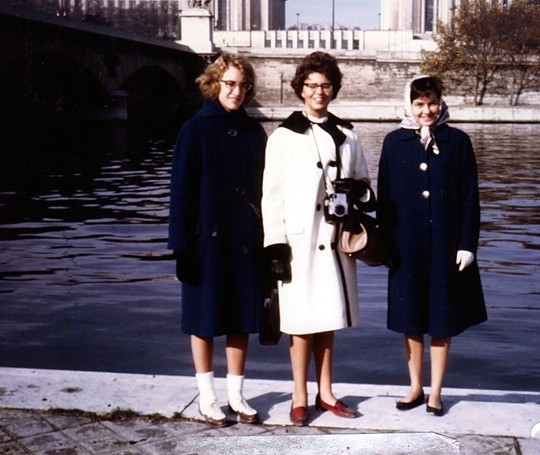 Jeanne Nelson, Holly Blowers, Lucy Reid on the Banks of the Seine, Paris 1964
Prom 1965 Lucy Reid & Ken Kuzma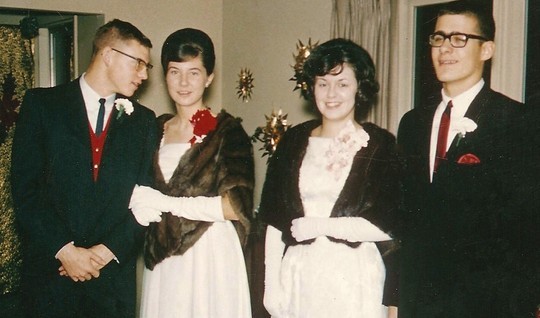 Bernie Gerecke, Shirley Gedeon (Gerecke), Lucy Reid & Ken Kuzma on the way to the Holly Hop 1964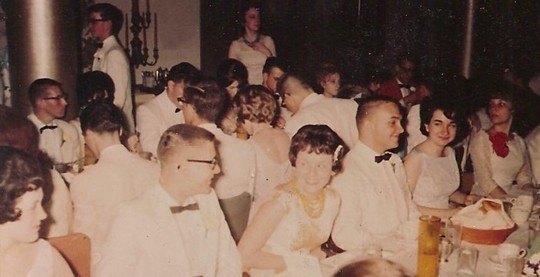 Post Prom Party at Cleveland Hopkins Airport 1964
---
Here are a couple pictures provided by Gail Clemence, thanks Gail!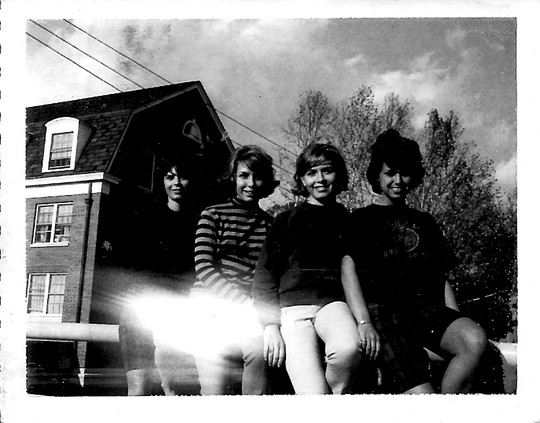 Gail, Pam and Pat Mayer and Terri Monaghan at Ohio U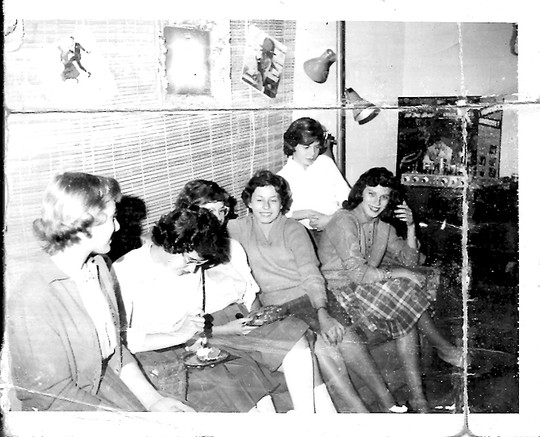 Sheryl Neiheiser, Kathy Snow, Rosie Bachman, Corky Wilchek, Gail, and Lanalee Hanley at a party at Gail's house.
---
Other Class websites:
1960's Nostalgia Web Sites