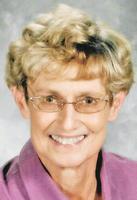 Marena E. Niskala, 75, of Brunswick, passed away Thursday, November 4, 2021. She was born October 10, 1946 in Cleveland, to the late Dante and Kathryn (Dooley) Belfi.
Marena was a retired educational aide and worked in the library at Applewood Elementary School. She enjoyed working with the students and was always happy to share knowledge and a great book. Her volunteer work in the schools and Catholic Works of Mercy furthered her passion for helping others.
A loving and caring mother of three and grandmother of four. Marena especially enjoyed traveling and doing things with her husband and family. She found great joy in anything related to the Arts, be it literature, concerts, plays, recitals, or the school programs her grandchildren participated in. Marena enjoyed cherished walks with friends and seeing all of nature's beauty, but she was most alive, at peace, and full of joy when spending time with family, close friends, and especially, her grandchildren.
Marena will be dearly missed by her children, Elizabeth (Joseph) Supina, Stephen (Sharyn) Niskala and Gregory Niskala; her four grandchildren; sisters, Sheila Sanders and Laura (Ed) Vasel and extended family and friends.
In addition to her parents, Marena was preceded by her husband of 49 years, Richard; sister, Diana Walls and brother, Thomas Belfi.
Please join the family in celebrating Marena on Saturday, November 13, 2021 at 11 a.m. until the Memorial Service at 12 Noon with Father Andrew officiating. A final hour of visitation will follow the service until 2 p.m. in the Carlson Funeral Homes & Cremation Services, 1642 Pearl Rd (1/2 mile South of Route 303), Brunswick.