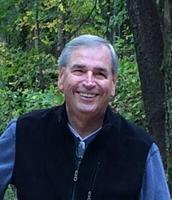 David Wilson, age 72, passed away on Tuesday, July 14, 2020. He was born on October 6, 1947 in St. Petersburg, FL to the late Charlie and Sara Wilson. He grew up and lived in Cleveland, OH, and later moved and raised his family in Indianapolis, IN.

He served in the US Army, was a member of the band The Olivers in the 60's, and went on to hold sales and sales management positions in the automotive, real estate, and restaurant equipment industries.

Survived by wife of 50 years, Chris; sons, Mike (Jackie) and Jim (Kelly); grandchildren, Nolan, Ashlyn, Blake, and Kendall; and sister, Linda Lukasik.

Putting others first was Dave's mission in life, and no one felt that more than his family. From everyday tasks to sporting events, Dave would be by their side to assist or simply be there to let them know he supported their every moment in life. Sometimes you run across a person in your life that was one of the nicest people you have ever met, and Dave was that person for many.

As a tribute to this kind man, we ask that you take a moment each day to do an act of kindness and be a little nicer. Doing this together we can do our best to fill the void left by one of the great ones.

A Foundation to help others is being founded by the family in Dave's honor. Visit www.legacycremationfuneral.com for additional details, to leave a donation in leu of flowers, and to leave a comment or story about Dave. Services will be private.
https://www.legacy.com/obituaries/indystar/obituary.aspx?n=david-thomas-wilson&pid=196517181