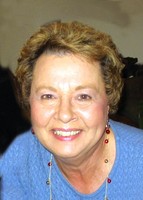 BOYD — Susan K. Loomis, 67, of Boyd, passed away on June 24, 2014, after a courageous battle with cancer, with her family and close friends by her side.
She was born on March 21, 1947, to Frank and Millie Winklbauer in Cleveland, Ohio. Her family moved to Berea, Ohio, when she was a young girl, where she received her education. Sue attended Bowling Green State University for two years, taking business and secretarial studies. After her college education, Sue was employed by Standard Oil of Ohio as secretary to one of the vice presidents.
It was in her sophomore year in high school that she met the love of her life, Joel Loomis. They were married on June 21, 1969. In August of 1970, Joel was drafted into the Army while Sue was pregnant with Pete, their firstborn. Sue and Pete got to spend some time with Joel in Oklahoma before he shipped overseas to Korea. After his discharge from the military, they followed Joel's dream of returning to his roots and moved out west, landing in Montana.
Sue was a stay-at-home mom when the twin girls Traci and Stephanie were born, working as a babysitter for neighbor kids. When all the kids were in school, Sue started her career with the City of Billings, working in public works, finance and, lastly, with the Billings Police Department. Sue was a very dedicated and hardworking employee, receiving high recommendations from all department heads she worked for. Her last 15 years were spent with the Police Department, where she worked with and trained several police chiefs.
Sue was passionately involved in her children's lives and their activities, whether it be counting laps at motocross or watching majorettes. She also enjoyed the company of her grandkids and great-grandson. Sue was well known for her green thumb in the garden and flower beds, as well as her landscape artistry.
The last year and a half of her life was often difficult with occasional setbacks, but she never lost her fighting spirit. Her family will always remember her feisty spirit and will miss her dearly. The family would like to give special thanks to Dr. Lucas and all the wonderful staff at the Frontier Cancer Center. They were so comforting during difficult times.
Sue was preceded in death by her parents; her brother-in-law, Michael Loomis; and her nephew, Bradley Loomis. She is survived by her children, Traci (C.B.) Wagner, Pete (Nadine) Loomis, Stephanie Loomis; sister-in-law Sonya; niece Kate (Jim) Sberna; grandniece Reagan; grandson Andrew, granddaughter Rylee; granddaughter Alliah; great-grandson Kaden; and her loving dog, Molly.
Memorial service will be held at 10:30 a.m. Tuesday, July 1, at Faith Chapel. Please use the Broadwater entrance. Cremation has taken place. Michelotti-Sawyers is assisting with arrangements and remembrances may be shared online at www.michelottisawyers.com.
In lieu of flowers, donations can be made to the following in honor of Sue: American Cancer Society, One Care Cancer Fund, Attn: Cathy Bealer, 1315 Golden Valley Circle, Billings, MT 59102 (406-238-6290).
If you would like to share your memories or thoughts, please post a comment.