Welcome to the Berea High Class Of 1965 web site. Please spend some time, create your information and let others know about the site, most of all have fun with it!

This site is very interactive. You'll be able to easily add information and photos yourself, contact other classmates, help find classmates, etc. I'm excited about the possibilities!
Don't forget about the "Message Forum"!!

---
We now have a Guest registration if you want to be a Guest in the '66 or '67 web site or if you know someone that would like to be a Guest in this site, let me know. Thanks, Larry Froehlich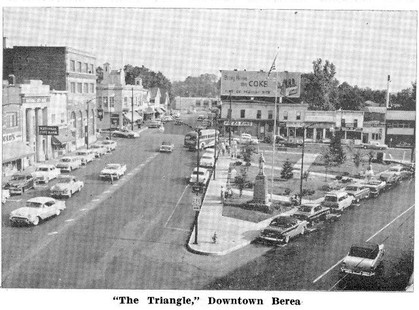 ---
Book & Bean pictures are on the Get Together page!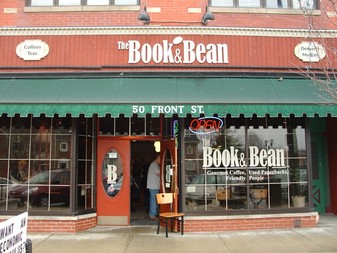 This picture and more (on the Supplemental Site) are from Dick Curtner.
Thanks Dick, these are GREAT photos!

---
NOTE:

If it's your first time to the web site, please login by clicking the Classmate Profiles tab, scroll down to your name, click it and enter your current contact information. You can provide as little or as much information as you like without fear of spam. You can set your profile to display your contact information or to keep it private. It's up to you! This website is private and the information in it is not available in search engines, although the website's homepage is.

You can also share personal updates, memories, photos and videos with your classmates here. Enjoy looking at the profiles of old friends and don't forget to add your own photos and comments. Check back often as classmates will continue to post new photos and updates.



Here is a link to the Berea Historical Society.

Click to hear the Pride of Berea; the Berea High School Marching Band!

Here is the web site for the Berea High Band Boosters!!
---
To upload pictures: First I would select the photos you want to upload and save them on the computer desktop, this will make them easier to find. Make a note of a picture number if you have not saved it with a particular name.
·
Log onto the system with your e-mail address and the password you selected;
·
Click on Edit/Upload photos on the left side of the screen;
·
Click Upload New Photo;
·
This will allow you to select the photo you will upload to your profile.
·
Select desktop, if necessary, select the picture, click Open;
·
This will send you back to your profile and click Upload Files, on the right side of the screen;
·
You will see what your picture looks like, you can add a caption or upload another picture, after you are finished, click Save Files.
·
Now click on Home Page and click your name in the Profile Updates!